Kia Sorento VS Toyota Highlander VS Honda Pilot

Which one is right for you?
Are you shopping around for a new SUV in Wake Forest, NC? With a lot of strong contenders on the market, it can be hard to figure out which one is right for you. At WestGate Kia of Wake Forest we are here to help! Kia, Honda, and Toyota have all made a name for themselves for creating reliable vehicles that lead the industry in innovation. If you looking for a new mid-size SUV you need a vehicle that is adaptable to your lifestyle, safe for all of your passenger, and comfortable for your next adventure. Three vehicles that lead the segment in innovation are the Kia Sorento, Toyota Highlander, and Honda Pilot. All three models offer great features to make every drive more comfortable like keyless entry, a backup camera, and third-row seating. But what sets these models apart?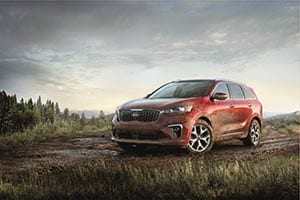 When it comes to costs the Kia Sorento is by far the front runner. With a starting MSRP of $25,950 it is far lower than the starting price of the Toyota Highlander at $31,320 and the Honda Pilot at $34,330. The 2019 Kia Sorento will also save you a pretty penny at the pump with best MPG of the three producing 22 miles-per-gallon in the city and 29 miles-per-gallon on the highway compared to the Toyota Highlander offering 20/24 city/hwy MPG and the Honda Pilot producing 19/27 city/hwy MPG. Both the Pilot and Sorento beat out the Highlander on powertrain warranty offering 10 years 100,000 miles over Toyota's 5 years 60,000 miles.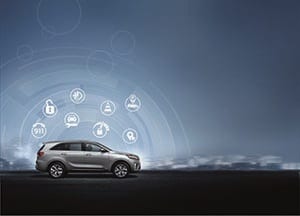 When it comes to safety the Kia Sorento has a 5-star rating NHTS Front DriverCrash Test and Passenger Crash Test. The Toyota Highlander also got a 5-star rating for the Passenger Crash Test and a 4-star rating for the NHTS Front DriverCrash Test while the Honda Pilot is not yet rated. Lastly space. All 3 models offer ample space for whatever you need on your next adventure. But if you want the most space you can get for your buck then the Sorento offers 154.2 Cubic Feet of passenger volume. We think it a clear there is a frontrunner here but you should come to see it for yourself.
Sorry, no items matching your request were found.
Reset Search
Hours
Monday

9:00AM-8:00PM

Tuesday

9:00AM-8:00PM

Wednesday

9:00AM-8:00PM

Thursday

9:00AM-8:00PM

Friday

9:00AM-8:00PM

Saturday

9:00AM-8:00PM

Sunday

Closed Except Final Sunday of The Month