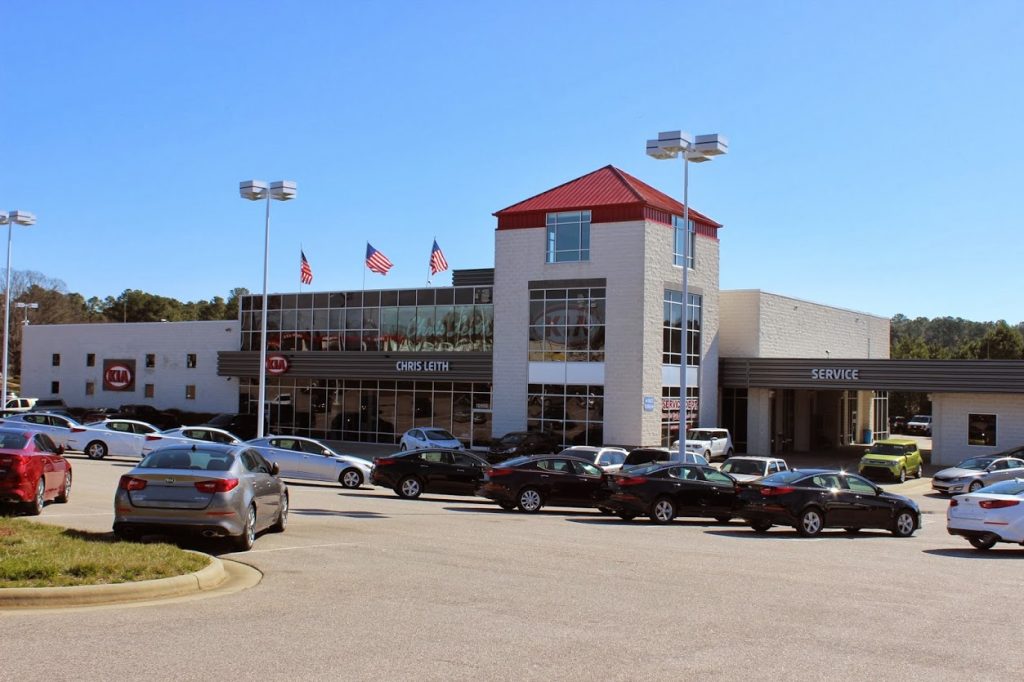 Westgate Kia Dealership in Rolesville, North Carolina, is dedicated to helping our neighbors get the best deals in town. We believe that your satisfaction is essential when making your selection and ensuring your happiness before you drive your new vehicle off the lot. With unbeatable deals on new Kia cars and SUVs, we offer an outstanding selection of vehicles for you to choose from.
New Kia Vehicles for sale Near Rolesville, NC
Kia offers an incredible selection of vehicles for drivers to choose from. Whether you are in the market for a new Kia Sedan or a luxurious new Kia SUV, you will find a great deal when you visit Westgate Kia. Westgate Kia is the premier Kia dealership near Rolesville, NC.  Visit us today to take advantage of huge savings on your next Kia purchase. Continue reading below to learn more about the incredible Kia models you will find at Westgate Kia. 
Kia Soul For Sale Rolesville, NC
The Kia Soul offers a new versatile driving and comfort level. It's available with a 201 hp engine, 10.24-inch color touch-screen display, and standard Apple CarPlay and Android Auto. This beautiful vehicle is a perfect balance of comfort, style, and advanced driver assistance technologies that make for a smoother ride.
Kia Seltos For Sale in Rolesville, NC
This vehicle is built to do more than its predecessors. Equipped with AWD and has 1.6L Turbo with a 195 lb.-ft. Torque available, this vehicle has a surprising amount of power. Couple this with Blind-Spot Detection Technology as well as a laundry list of other safety features and it is easy to see why the Kia Seltos is a great choice for drivers who value peace of mind. The Kia Seltos is also equipped with a 7-Speed Quick-Shift DCT Automatic transmission, an upscaled interior, Bose Premium speaker system, and driver-assist technology.
Kia Sportage For Sale in Rolesville, NC
 Built for those on the go, the Kia Sportage has a 240 hp turbocharged 2.0-liter engine. With Dynamix All-Wheel Drive, you can drive comfortably in different conditions. You also have the option of initiating dark mode, which gives you added style and substance with specific Sportage Nightfall Edition and Nightfall Premium packages. The Kia Sportage is a great choice for any driver who values fuel efficiency and convenience. 
Kia Rio For Sale in Rolesville, NC
If you're still on a budget but want the style that comes with owning a Kia, then the Rio is for you. This sedan comes packed with premium options at an affordable price. With optional features like Auto Emergency Braking Technology and LED headlights on top of the standard cruise control and remoteness key entry, this car will take you anywhere you want to go without breaking the bank.
Kia Forte For Sale in Rolesville, NC
The Kia Forte is a sleek and stylish car with standard Auto Emergency Braking Technology with GT trim and a 201 hp turbocharged engine. This bold sedan stands out from the others with stylish upgrades to add to the thrill of the drive. Drivers who enjoy a compact sedan that packs a punch will enjoy getting behind the wheel of the Kia Forte. 
Shop at a Kia Dealership near Rolesville, NC
If you're in the Rolesville, North Carolina area and looking for a great deal on a new Kia! Come browse our vast selection of Kia vehicles and be sure to take advantage of our great prices and unbeatable deals. Buying a new car has never been easier, and we look forward to seeing you on the lot! Come on down today and speak with someone about getting you into a new Kia car or SUV. Westgate Kia is the premier Kia dealership near Rolesville, NC. If you have any questions about how you can get an unbeatable deal on a new Kia, Give us a call or visit Westgate Kia today!