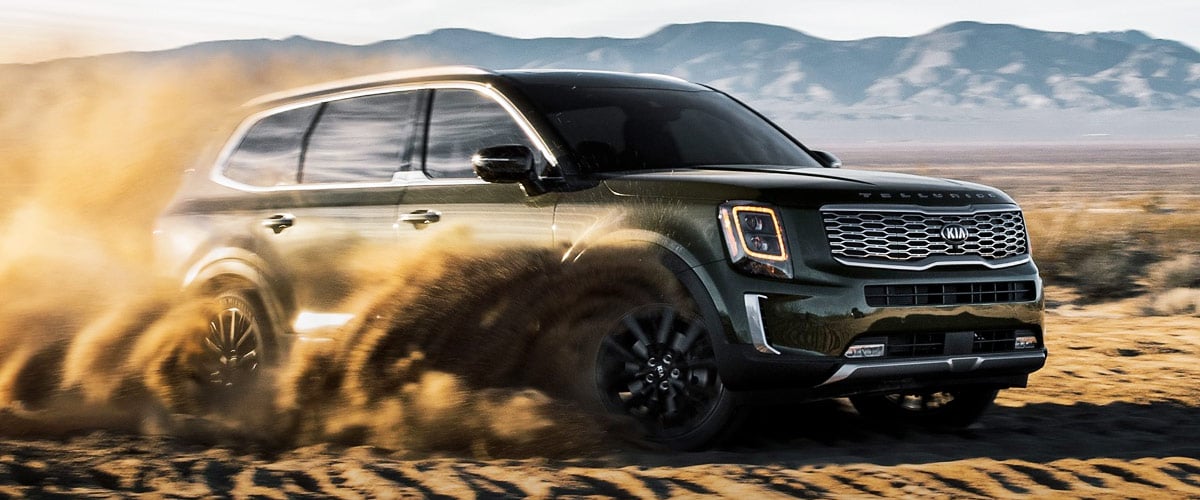 The 2022 Kia Telluride is being eagerly awaited with a few changes to the 2021 model. Because this will only be the third year of the Telluride, the expectation is that the newest model will be similar to the original with some minor tweaks. With a spacious and rather luxurious cabin and a rugged exterior, the 2022 Kia Telluride's looks have been highly preferred over other SUVs in its class. Titled as "Top Safety Pick," this model has pulled out all the stops to keep all possible 8 passengers safe. Just a few standard features include, Downhill-Brake Control, Lane Departure Warning with Lane Keep Assist, Traction Control, and Side-impact bars. Any driver or passenger can feel comfortable, stylish, and safe while in this highly anticipated 2022 model of the Kia Telluride.
If you are ready to get your hands on the new 2022 Kia Telluride come visit Westgate Kia. Our team will be more than happy to ensure that you get access to this incredible luxury SUV as soon as it is available. Give us a call or fill out the online contact form on this page for more information. 
Continue reading below for more information about the 2022 Kia Telluride release date. 
View Inventory | Value Your Trade | Contact Us
2022 Kia Telluride release date? 
Though the release date for the 2022 Kia Telluride has not been made public yet, we can speculate an announcement soon.  Based on past years, the newest model has been announced in the summer of 2021 for a release date in the fall. Although we can expect the release to come in this time frame, it still won't be available to dealerships at that time. While you are waiting for the 2022 model to be released, you can check out the previous models as there will likely be few to no large changes.
When will the 2022 Kia Telluride be available at dealerships? 
Without knowing the exact release date for the 2022 Telluride, it is hard to speculate when it will be available at dealerships. We can assume that after the release date is announced, the dealerships have this information shortly. Until then, keep checking in to find out when they will be available for pre-order as well as at dealerships.
Shop Kia Telluride at Westgate Kia
Come in to Westgate Kia and let one of our friendly and knowledgeable team members help you with any questions you may have. Our staff stays up to date on all the information that is released to help best assist you into the car that best fits your lifestyle. Come in and check out what we have on the floor and help you hone in on what you're looking for.  If we don't have the right car for you, we will get it for you at a great price!